Market Place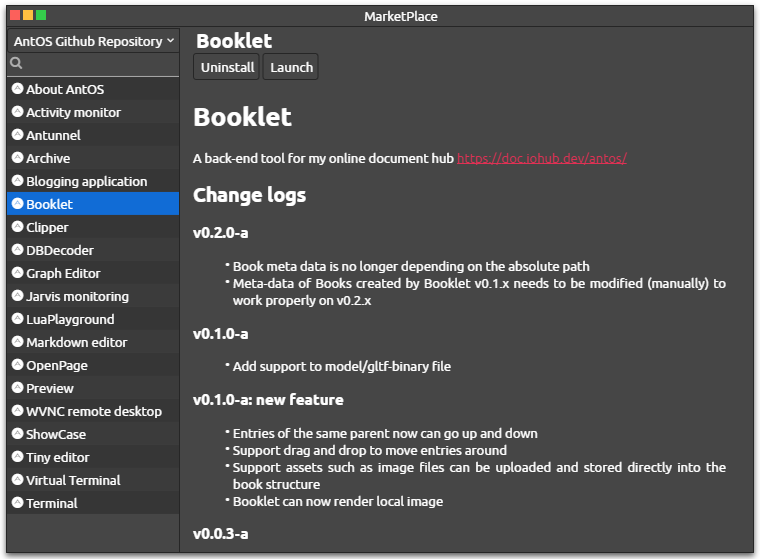 Market Place is a simple application store allowing to install/update/uninstall various applications from a remote repository.
Repositories can be configured using the application menu, one of AntOS repositories is currently available at: https://github.com/lxsang/antosdk-apps. All applications hosted on this repository are developed using AntOSDK that is integrated in the CodePad application.
The next chapter will detail how to develop application with AntOSDK and CodePad.